Beds
Avalon Rotating Bed With Mattress
In stock
available for orders up to $2,000.00 Learn More
Free Shipping

on orders over $125

Australia Wide Shipping

Best Price Guarantee

Found a better price? We'll beat it!

NDIS Registered Provider
The Avalon Rotating Bed is an electrically powered bed and rotating profiling chair suited to any care environment. The bed offers greater independence to weight-bearing patients who require assistance transferring between standing and sitting.
Profiling Bed: Operates as an electrically operated four part profiling bed with backrest, knee break, height and Trendelenburg tilt adjustments. Auto-regression function reduces pinching or shear when the backrest is raised and the mattress folds.
Easy Transfer: Profile bed into chair position and rotate to 90°. Chair tilts forwards to aid transfer between sitting and standing. In-built safety feature does not allow the bed to tilt unless fully rotated.
Versatile Set Up: Can be set up to allow transfer to either the left or to the right side of the bed by positioning the tilt mechanism accordingly.
Pressure Surface: Bed includes a custom static foam support surface with a vapour-permeable, multi-stretch, welded cover, designed for optimum pressure reduction, comfort and ease of cleaning.
Enhanced Safety: Supplied with removable armrest to assist transfer on and off the bed. Also equipped with full length, drop-down side rails for added safety.
Bed Height Range 500 €" 900 mm
Customer Reviews
Write a Review
Ask a Question
Filter Reviews:
comfort
individual
mattress
pressure reduction
needs
patients
transfers
model
foam
anyone
07/13/2020
Kelsey D.
India
Rotating bed
This is a bed that is perfect for any individual that has difficulty with transfers. I have suggested this particular model to some patients with leg weakness and are unable to lift their legs into or out of the bed. The rotating bed allows the individual to weight-bear and perform the transfer with some extra assistance. This model offers a variety of settings that are easy to maneuver with the hand control. One of the many settings is the trandelenberg setting, which puts the legs above the heart, perfect for swelling management. The mattress itself is made of a custom foam that is designed for pressure reduction and comfort for the individual. The mattress cover is also easy to remove for easy cleaning. A great mattress to suit the needs of anyone who is having difficulty getting into or out of bed.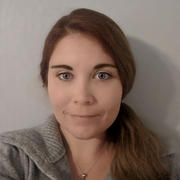 06/17/2020
Anum Y.
India
Rotating Bed
This bed that I frequently suggest to my elderly patients- takes away the difficulty of transferring. The remarkable feature of bed is that it is not only a bed but also a rotating profiling chair. It offers independence to individuals with special needs who are able to bear their weight but need support when moving from standing and sitting positions. It has all the necessary features of a care bed, like backrest, head and knee lift, high-low height adjustment and Trendelenburg tilt. The bed can be rotated to 90° so it becomes a chair. The ability of bed to tilt either to left or right adds to the ease of using the bed. The bed already has a mattress, thus it saves the hassle of buying a separate mattress. Staff members have reported that this rotating bed has solved many of their problems related to transferring patients because of its various safety mechanisms. The safety feature of auto-regression prevents pinching when backrest is raised. Another safety feature allows the bed to tilt only when it is fully rotated. The bed is also equipped with arm-rests and side rails. I would highly recommend this model to people who have difficulty in going in and coming out of bed.