Days Tilt 'n' Space Wheelchair, 490mm Wide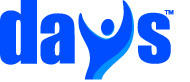 The Days Tilt n Space is a high quality comfort chair available in 490mm. The chair offers a wide range of adjustments for seat depth, seat back height, knee angle, seat width, seat-back angle, seat angle and lower-length making it easy to adjust to the user's individual body size and comfort requirements.
The Days Tilt 'n' Space is designed for use inside and outside. The Days Tilt 'n' Space wheelchair is supplied fully assembled in a carton.
Key Features
Adjustable Leg Rests;
Head Rest;
Arm Rests;
Shoulder Pads – Lateral Support;
Lower leg and Knee Pads;
Pommel;
Calf Pad;
Heel Loop and Foot Plate
Suitability
This Wheelchair is not suitable for user with:
Severe disorders;
Sensory disorders;
Loss of Limb on both arms;
Joint contractures or joint damage on both arms;
Inability to Sit; also
Reduced or inadequate vision.
Description
Product Specification
Product Enquiry
FAQ
Ask A Question
Description
Maximum Load Capacity 136kg;
Seat width  490mm;
Depth of Seat 48cm;
Seat height 51cm;
Seat angle 0° to 15°;
Overall width  73cm
Overall length 104cm – 84cm (with / without leg rests);
Total height  99cm to 120cm (without head rest);
Seat back height 53cm to 64cm;
Lower leg length 40cm to 49cm;
Seat back angle 0° to 43°;
Foot rest angle 15°;
Knee angle 90° to 180°;
Height of arm rest 21cm to 24cm (5x, from seat board);
Length of arm rest 42cm (7.5 cm adjustment range);
Net weight 50kg;
Folded Dimensions – (L/W/H) 44cm (90 / 63 /76);
Turning circle: 160°;
Break type: Hub
Drive wheels Inches 24 X 13/8" (puncture-proof); also
Swiveling wheels: 7" (puncture-proof).
Product Enquiry