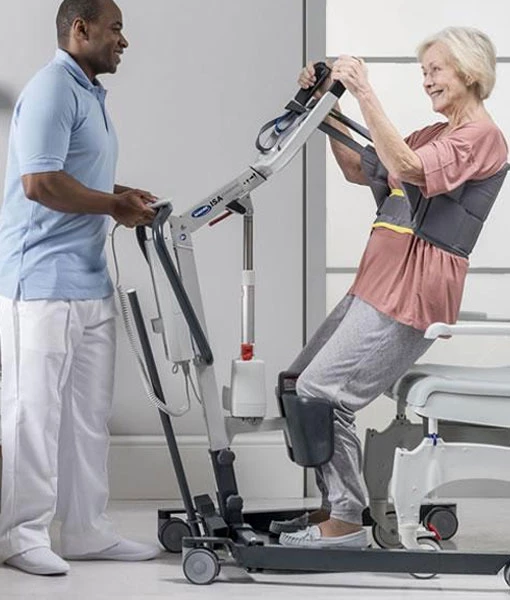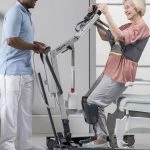 ISA Stand Assist Lifter Compact
The Invacare ISA Stand Assist Hoist features an optimised design for comfortable transfers. It provides lower leg support, an extendable lifting arm and ergonomic hand grips to protect caregivers and deliver a comfortable experience for users.
Description
Product Specification
Features
Product Enquiry
Brochure
FAQ
Ask A Question
Description
The new versatile Invacare Stand Assist aid has been designed to suit a range of users who require assistance during a transfer but can weight bear. It provides safety, comfort and a more pleasant experience for clients – not to mention support for independent individuals who are in need of some assistance.
As a caregiver, usability is a fundamental element of efficient transfer, which is why the new ISA patient lifter has a reduced curved overall base dimension and reduced product weight. In many cases, the caregiver may be a family member, and therefore the ease of use is imperative. Dismantling this standing mobility aid can be done without any tools, so transportation can be achieved fluidly.
Features
Flexible adjustments that adapts to wide range of body types
Ergonomic push bar shape for users and carers
Soft touch material curved handgrips provide a more natural shape for improved comfort
Extendable lifting arm with nine length positions
Lower leg cushion provides six height positions
Anti-slip foot pedal with a leg band option for improved stability
Curved legs for easy manoeuvring around chairs and toilet bases
Flexible secure sling hooks
Tow stand assist sling options available
Foot plate has three different heights available with removable heel block and round shape
Product Enquiry