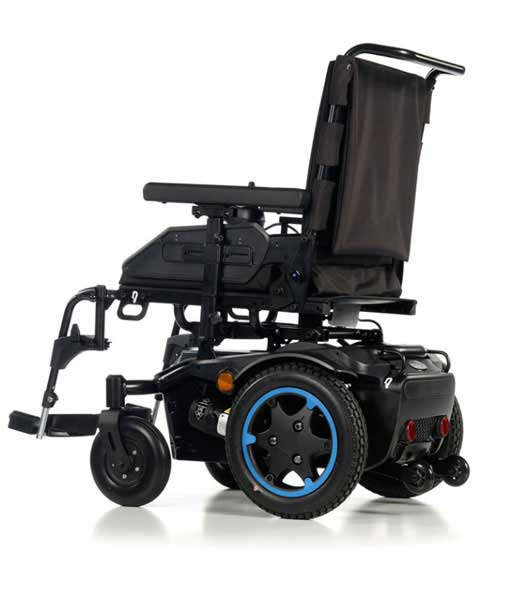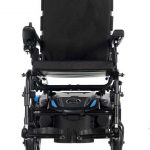 Quickie Q100 Power Chair
FREE BONUS HEADREST Valued at $499.99
The QUICKIE Q100 R is the NEW ultra-compact indoor / outdoor powerchair.
Description
Product Specification
Product Specifications
Product Enquiry
FAQ
Ask A Question
Description
FREE BONUS HEADREST Valued at $499.99
THE ULTRA-COMPACT INDOOR / OUTDOOR POWERCHAIR. 
QUICKIE Q100 R uses an innovative testing method called SMART base technology. This helped us to understand how geometry changes to a drive base can affect performance, creating a precision-measured TRUE indoor/outdoor powerchair.
From SMART base development the Q100 R powerchair boasts an ultra-small footprint of 540 mm wide and 1010 mm long, with a tiny 1600 mm turning circle, so navigating even the tightest of spaces is a breeze.
Going out? The QUICKIE Q100 R provides a stable ride on urban roads and paths, ideal for those day trips out.
Unbelievably light at 95 kg, the Q100 R is also easy to hoist in and out of your car.
THE SMALL POWERCHAIR THAT'S BIG ON GOING OUT
Popping out? The Q100 R's indoor capabilities are just as at home outdoors. Painstakingly researched, its compact dimensions provide highly-deceptive traction and stability over a variety of terrains, hills and even when tackling kerbs.
SIT BACK AND RELAX
The Q100 R's seating has been designed to fit you. With plenty of settings and a 5-strap tension adjustable back to meet postural requirements, take comfort in knowing that if your needs change, so can your seat.
Seat adjustments include:
Seat width from 430-480 mm reduced to 380 mm
with an optional in-rig kit
Seat depth from 405 – 510 mm
Optional Legrest width from 15 – 19"
Backrest angle from 0, 4, 8 and 12 degrees
Seat angle from 0, 3 and 6 degrees
Side guard from 0 – 50 mm
Optional seat height from 450 – 490 mm
Armrest height 230 – 305 mm
Additional information
| | |
| --- | --- |
| Weight | 95 kg |
| Weight | 95kg |
| Seat Width | 430 – 500 mm (17" – 19") |
| Seat Height | 450 mm (17.5") |
| Seat Depth | 405 – 505 mm (16" – 20") |
| Backrest Height | 500 mm (20") |
| Overall Width | 540 mm (21") |
| Overall Length: | 1010 mm (39.5") |
| Speed | 6 kph |
| Max. User Weight | 125 kg |
Product Specifications
| | |
| --- | --- |
| Seat Width | 430 – 500 mm (17" – 19") |
| Seat Height | 450 mm (17.5") |
| Seat Depth | 405 – 505 mm (16" – 20") |
| Backrest Height | 500 mm (20") |
| Overall Width | 540 mm (21") |
| Overall Length: | 1010 mm (39.5") |
| Speed | 6 kph |
| Battery Size | 55 Ah |
| Max. Range | 31 km (19 miles) |
| Seat Tilt | 0° – 6° |
| Back Recline | 0°, 4°, 8° & 12° (manual) |
| Turning Diameter | 1600 mm (63") |
| Max. Safe Slope | 6° |
| Max Kerb Climb | 70 mm – 100 mm (with Kerb Climber) |
| Electronics | VR2 |
| Min. Wheelchair Weight | from 95 kg (incl. 55 Ah batteries) |
| Max. User Weight | 125 kg |
| Colour | Blue |
| Brand | Sunrise Medical |
Product Enquiry