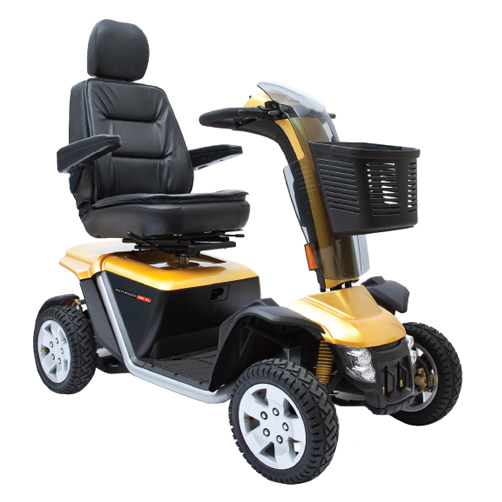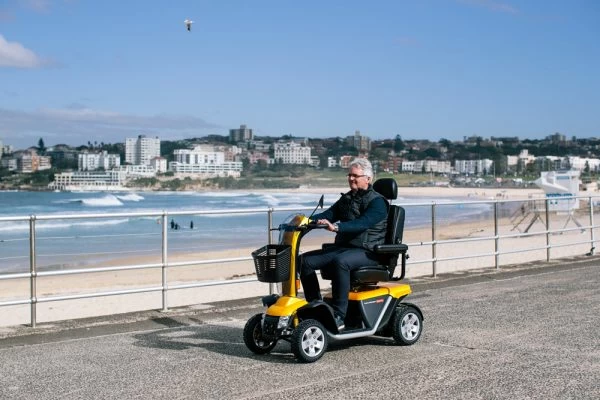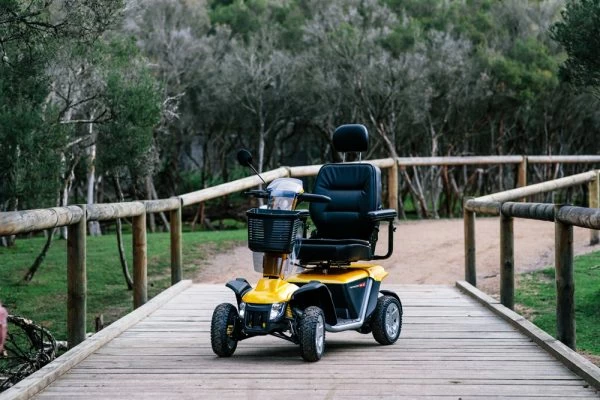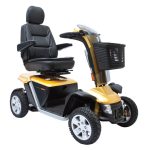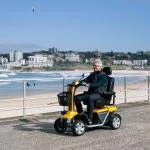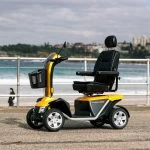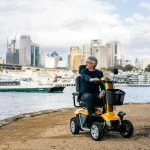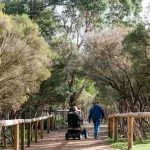 Pride Pathrider 140XL Mobility Scooter

available for orders up to $2,000.00 Learn More
Bristling with high performance features like full suspension and a hydraulic sealed brake system, the Pathrider 140XL heavy-duty mobility scooter is a powerful blend of power and precision.
The Pathrider 140XL mobility scooter is equipped with sleek aggressive style and a wealth of standard luxury touches including a wraparound easy drive tiller, pneumatic tyres and LED lightning, making it the ultimate outdoor scooter.
Description
Product Specification
Specification
Features
Product Enquiry
Brochure
FAQ
Ask A Question
Description
Have you been searching for the right mobility scooter that can meet all of your needs? You have come to the right place. The Pride Pathrider 140XL is the perfect option for you. This scooter is both functional and stylish and includes a multitude of features. From full suspension to sealed hydraulic brakes, our pride electric scooter is the perfect way for you to get around outside. The scooter also comes in three different colors; you can choose from Candy Apple Red, yellow, or silver, so you can choose the color that best suits your style
*Some assembly may be required, please refer to the instruction manual.
Additional information
| | |
| --- | --- |
| Weight | 118 kg |
| Dimensions | 148 × 73 × 82 cm |
| Brands | Pride |
| Colour | Yellow, Candy Red, Silver |
| Warranty | 2 years of warranty on the mobility scooter and 6 months on batteries. |
Specification
Weight capacity:
181 kg (400 lbs.)
Maximum speed:
Up to 15 km/h (9.32 mph)
Ground clearance:
13.33 cm (5.25") at shroud
Turning radius:
210.8 cm (83") right/ 208.3 cm (82") left
Overall length:
142.8 cm (56.25")
Overall width:
69.2 cm (27.25")
Front tyres:
10 cm x 33 cm (4" x 13") pneumatic
Rear tyres:
10 cm x 33 cm (4" x 13") pneumatic
Seat-to-deck:
53 cm (21")
Seat-to-ground:
72.39 cm – 68.58 cm (28.5" – 27")
Suspension:
Front & rear
Range per charge:
Up to 35 km (21.7 miles) (with 75 AH batteries)
Maximum obstacle climbing ability:
13 cm (5")
Total weight without batteries:
117.70 kg (259.5 lbs.)
Heaviest piece when disassembled:
Main frame: 93.21 kg (205.5 lbs.)
Standard seating: Type:
Pillow top
Weight: 21.77 kg (48 lbs.)
Material: Black Vinyl
Dimensions: width – 49.5 cm (19.5") (overall width)
depth – 44.5 cm (17.5") (effective depth)
Drive system:
Rear-wheel drive, sealed transaxle, 24-volt DC motor
Dual braking system:
Regenerative and electromechanical (hand brake)
Battery requirements:
Two 12-volt, deep cycle
Size: 70 AH (gel)
Weight: 70 AH: 25 kg (55 lbs.) each
Battery charger:
8-amp, off-board
Colours:
Candy Apple Red
Yellow
Silver
Features
Our pride electric scooters come with a variety of features. The first feature that our scooter includes is full suspension, which allows for excellent handling. Another feature of the pride mobility chair is that it has sealed hydraulic brakes. Next, it has large pneumatic tyres. The tyres are designed to make sure that its outdoor performance is excellent. Another important feature that this scooter contains is that it has a full lighting package. So, this means that it includes a headlight, and it also has directional signal lights, so you can signal to people to show them where you are going. It also has an easy drive tiller with wraparound handles. The scooter can easily be transported with its easily accessible tie-down points. Finally, it contains a rearview mirror, a front shield, and for your comfort, a pillow-top seat. With all of these features, we know that the Pride Panther 140XL is a great scooter for you!
Product Enquiry